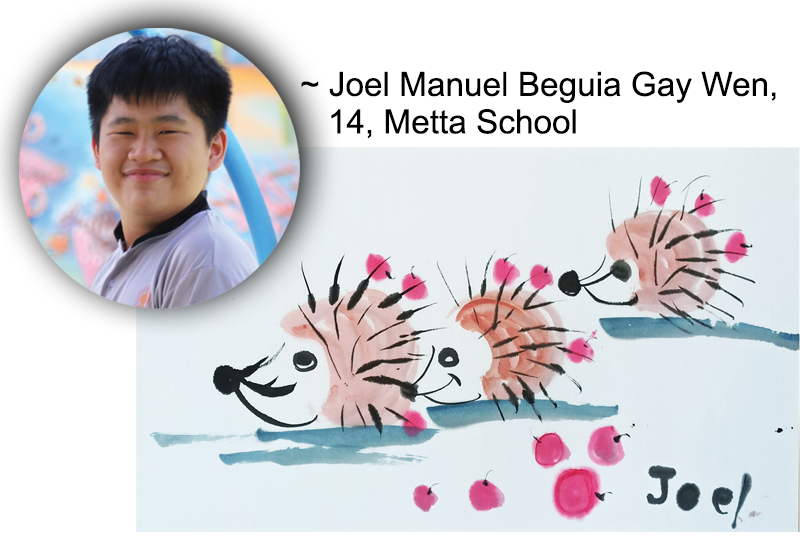 "I am glad to be a student of Metta School and be surrounded by wonderful friends. Just like my artworks, school life here is very colourful. I feel inspired to create beautiful things and give my best in whatever I do." – Joel Manuel Beguia Gay Wen, 14. Metta School
Joel Manuel Beguia Gay Wen is a student diagnosed with Autism.
With a flair for creative brushworks and an eye for detail, Joel has been doing Chinese painting since joining the school in 2015. He often uses vibrant colours in his artworks to make them lively, just like school friends who brighten his days. He enjoys having conversations with them while playing board games during recess time.
Joel is also learning language skills like reading, listening, speaking and writing. He is known for his strong memory and knack for spelling.