Newsletter: November 2011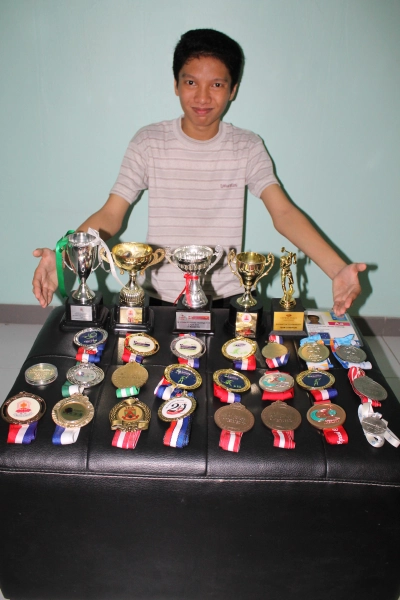 Who would have guessed a childhood pastime could lead to a professional skill? Metta School student Mohomad Rausyan Bin Mohamad Yaacob has proven this possible, and done himself proud.
At a young age of 12, Rausyan began to play badminton out of leisure with his brother who is three years his senior. It all started with casual badminton games using a toy racquet. A few months later, he showed improvement in his techniques and eventually acquired a proper racquet, but the games remain casually played either at home or at the void deck.
But Rausyan never looked back. At what seemed like a blink of an eye, the hobbyist has advanced to an athlete who plays at national level now. In May 2008, this young athletic talent won his first championship at the 3rd National Disability League Badminton Competition for both the Singles and Doubles categories. In 2009, after winning a couple more medals, he got talent-scouted by the Special Olympics and started training under their wing once weekly. In the same year, Rausyan achieved outstanding results in terms of the total medals won.
This year, representing the Singapore Team in the Special Olympics World Summer Games held in Athens, Greece, Rausyan once again, won medals including a gold in the Singles category and a silver for Doubles.
Proud of his achievements, what Rausyan's parents want more is for this 17-year-old to be a role model for his peers – the autistic youths. They really hope he can be an inspiration for the other kids diagnosed with autism and at the same time, create more awareness of this medical condition on a global platform.
With Rausyan's perseverance in the pursuit of his passion, we think it's only a matter of time he can fulfil his parents' wish for him to be a self-sustaining sports coach for special needs children in the future. All the best, buddy!