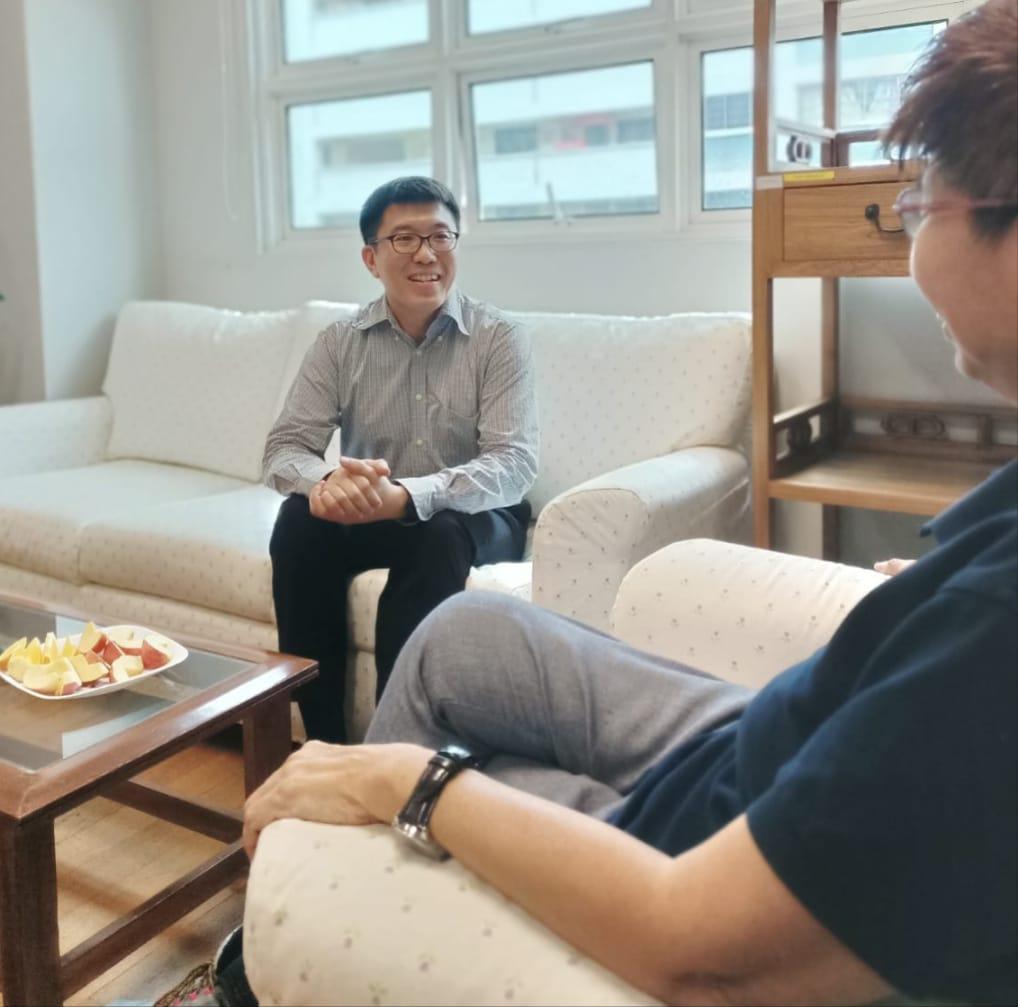 Mr Steven Kuah is a senior social worker of Metta Hospice Care. He has more than ten years of experience in the social service sector, including over two years in hospice care. In this article, he shares his thoughts about burnout and self-care.
Like many healthcare professionals, Steven also experiences burnout physically and mentally when helping patients and their caregivers, amid juggling his workload. Neglecting your own needs may result in more stress and drain your energy. Therefore, taking care of oneself is important to Steven.
Ways to manage burnouts
At the Workplace
Promoting work-life balance at work is a good idea. For example, the management team can take the lead by practising self-care for everyone. Making spaces for employees to relax for a few minutes and investing in aesthetics and furniture such as good office chairs, plants and art decoration to create a less stressful environment. Flexible work arrangements can be offered depending on individual needs.
His seniors in the social work sector always advise him not to choose a work environment that is not a good fit, as this would compromise one's health and happiness. This advice reminded Steven of a quote by the late Indian Hindu monk Paramahansa Yogananda: "The greatest influence in your life, stronger than your willpower, is your environment." To resolve burnout issues and meet the demands of the job, supervisors must look after staff well-being and communicate frequently.
Metta's motto – compassion and loving care has helped our hospice team to lean into kindness and practise compassion and are essentially helpful to family members in coping with loss and death every now and then. Often, hospice workers become a close part of their patients' lives. Grieving for a patient's death can sometimes become personal, and one can forget to care for himself. As the staff may need emotional support, it is good for them to maintain positive relationships, and spend time with their family members during their free time. Providing a platform for staff to share their experiences may also serve as an outlet for them to support one another. Counselling services offered may benefit both the staff and his team.
At Home
Home is always the place of comfort for many of us. Steven recommends practising healthy habits such as getting sufficient sleep, eating regular meals and having time for exercises and recreational activities. A simple meditation of 30 mins or a walk
around the neighbourhood may help you relieve stress. Finally, speak to your family and friends if you need a listening ear.
As a final note from Steven, he points out that while many may be passionate about their job, it is more often the knowledge, skills and competencies acquired over time that help the social worker to manage complex cases and demanding workloads.
From his viewpoint, social workers must be committed to remain in their profession and continue to upskill and stay relevant in practice. Organisations should also be supportive in this aspect. This way, we can always value-add to the organisation and meet the needs of our clients.