Newsletter: Vol. 24 Issue 6 (November – December 2020)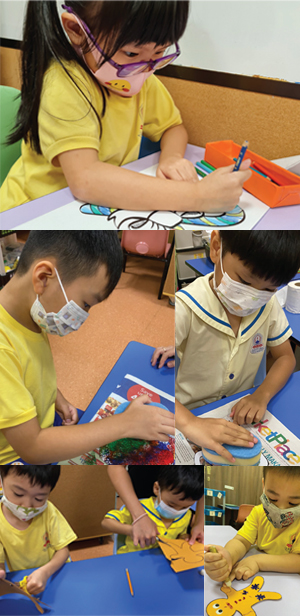 Tuas Power overcame Covid-related limitations to show they could still care even though they could not be physically there for the children at Metta Preschool @Punggol. Preschoolers and their teachers got creative when they worked on art materials sponsored by Tuas Power to create beautiful craftwork which gave the children a chance to work on their fine motor skills. Some of this artwork were incorporated into Tuas Power's corporate electronic Christmas card.
Through the daily classroom art activity based on the children's individual goals that were set for them to achieve for the school year, the children worked their motor skills, from colouring, cutting, pasting, recognising and following instructions, amongst others, as they unleashed their talent and imagination of the gastronomic cuisine synonymous with the year-end festive season.
Under the guidance of their teachers, the children focused on the theme of Christmas-related food items and enjoyed themselves creating craftwork that showcased their imagination on what one would eat or drink during Christmas.
It was an eye-opening art experience for the children as they learned and played, having fun in the art and craft process. Phase 3 or not, this project of engaging the children with a mission to produce a Christmas greeting card image through the use of art is a worthy cause for Tuas Power even though their volunteers could not participate in person in the process due to safe-distancing measures.
Image Birthday present photo created by freepik – www.freepik.com